---
---
Compatible: (6.1L/6.2L/6.4L; 4/6 Piston Front Calipers)
2005 - 2021 Chrysler 300 
2008 - 2021 Dodge Challenger 
2006 - 2021 Dodge Charger
2005 - 2008 Dodge Magnum
Price Includes ($106.00) Refundable Caliper Core Charge:

Precision machined using a Tru-Cast™ technology
Rotor run out is within 0.0015 and DTV tolerance specification is within 0.005
All Evolution rotors are mill balanced
Rounded slots keep a clear contact patch between the pad and the rotor by sweeping away water, gas and dust
Beveled and precision drill holes help keep rotors temperatures down during extreme braking performance
Pads, rotors and clips are designed in the precise size and shape of factory OEM parts for proper fit and operation
Carbon Fiber infused Evolution ceramic formula for superior braking power
The pad surfaces are thermal scorched for a fast break-in
Chamfered and slotted like the OE pad to ensure noise-free braking
Powder coated backing plate extends life by resisting rust and corrosion
Premium rubberized shims provide virtually noise-free-braking
Premium stainless steel hardware kit included for easy installation
Ceramic based lubricant specially formulated for Z23 Evolution Sport pads
Ceramic pad compounds wear slower and last longer than OEM equipment
Reduced heat buildup eliminates brake fading that occurs when brake fluid reaches boiling temperature
Includes rotors that are cross-drilled and slotted for more effective cooling under heavy use
Advanced brake pad compounds produce less dust than OEM factory brake pads
Brake pads and rotors offer eliminate squealing under the most extreme cold or hot temperatures
3-year/36,000 mile manufacturer limited warranty on the rotors and pads purchased and installed together 
 
Specs:
Bolt Pattern: 5x115.06mm
Calipers: with Calipers
Driving Style: Daily Driver, Performance / Racing
Rotor Height: 68.40mm (2.69")
Lug Quantity: 5
Minimum Rotor Thickness: 26mm (1.02")
Nominal Rotor Thickness: 28mm (1.1")
Outside Diameter: 350mm (13.78")
Rotor Construction: 1-Piece
Rotor Material: Cast Iron
Rotor Style: Drilled & Slotted
Rotor Type: Vented
Rotor Finish: Zinc Plated
Rotor Design: Rotors Only 
Includes:
Evolution Drilled and Slotted Performance Rotors
Red Powder Coated Brake Calipers
Z23 Evolution Sport Carbon Fiber Infused Ceramic Brake Pads
Premium Hardware
Pin Bushing Kit and Hi-Temp Lubricant
Pad Shims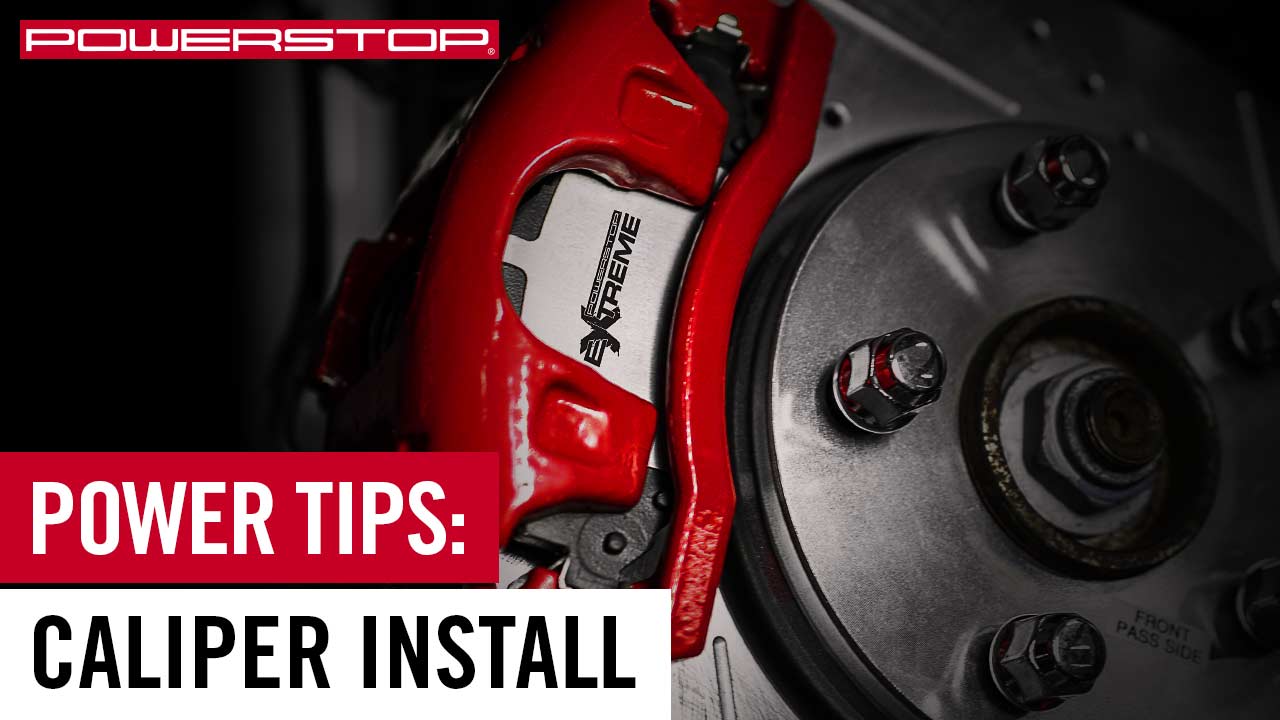 BRAKE CALIPER INSTALL TIPS & TRICKS
---
Installing a brake caliper on your vehicle? You've come to the right place. Brake Calipers are very important to the brake system as brake fluid flows to the piston(s) in the caliper to press the brake pads onto the rotor. We recommend the following tips and important steps when installing a new brake caliper:


BRAKE CALIPER INSTALLATION TIPS TO FOLLOW:
Double check the caliper guide pins for proper torque. It's important to tighten the caliper guide pin slide bolts to your vehicle's recommended torque specification before completing the installation.
If your kit doesn't include a caliper bracket, be sure to clean the original bracket thoroughly with brake parts cleaner and lubricate the guide pins with hi-temp caliper grease.
Use a brass wire brush and brake parts cleaner to remove any rust and brake pad residue from the bracket. Also, install new abutment clips if you need to.
Some applications call for replacing the brake hose-to-caliper crush washer. A new crush washer creates a tight seal that prevents leaks. Your vehicle's service manual should provide when to do this.
Check the rubber dust boots that cover the base of the guide pins. Dust boots allow lubricant to escapes and debris to enter the system if damaged or unsecured. This can lead to premature wear of the guide pins.
Use high-temp grease to lubricate the abutment clips in the areas where the brake pad backing plate makes contact.
Bleed your brake lines according to your vehicles service manual. Brake calipers have small orifices within them that can get clogged by debris that has accumulated in the system.
Poorly maintained brake fluid absorbs moisture from the atmosphere. Over time, this causes rust to form. Bleeding the brake lines prior to installing new calipers removes the accumulated water and debris, which ensures proper function and maximum performance from your brakes.
Check your car's service manual for the recommended torque specifications and double check all fasteners. Be sure to pay special attention to bolts that call for thread-locker. Hi-temp thread locker fluid or paste is often used on these critical fasteners to ensure they do not back out due to the extreme stresses that brakes are subject to. Excessive heat, vibration, and torque can cause caliper bolts to come loose if they are not properly treated and torqued before use.
PowerStop supplies all hardware and brake lubricant with each caliper and brake kit where applicable.
Power Stop® Brake Pad Procedure:
Warranty:
---